Microsoft Office 365 Migration and Managed Services Overview
IT Logic simplifies the migration of Office 365. With a range of easy to consume pay per month services, migrating to Office 365 and delivering ongoing value has never been easier.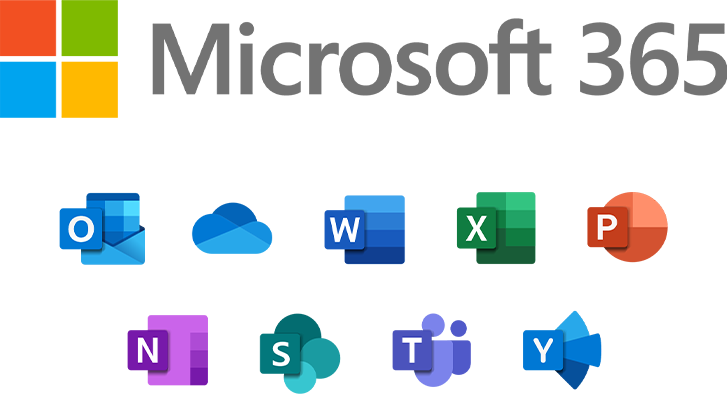 Let us help make your move to Office 365 simple and stress free…
IT Logic assists customers by providing consulting expertise, cloud specialists and a range of migration and management services making the shift a seamlessprocess.
Office 365 Backup as a Service secures company data including ExchangeOnline, SharePoint Online and OneDrive. You can receive a free migration to Office 365 when subscribing to a 12, 24 or 36-monthcontract
Office 365 Administration as a Service enables your clients to outsource the administration of their Office 365tenancy
Office365ReportingasaService provides you easy to interpret data that helps to reduce costs, identify security risks and maintain visibility of usage and changes in your Office 365 environment
Office 365 Discover & Audit -an insurance policy for you -provides reporting on all Office 365 internal and external access and security activity to quickly isolate events or threats
Don't be busy – be productive!
Office 365 SMB Migration Services
Packaged Migration Services for on-premises Exchange, Google Mail and IMAP mail services. We migrate mailboxes, public folders, distribution lists and can perform the required desktop changes. Our services are priced either per mailbox or on a per user/month contract, starting from as few as 10mailboxes.
Office 365 Complex Migrations
Our Office 365 Migration team will work with you to understand the required business outcomes. We will design an end-to-end migration to suit the requirements, setting up identity, Active Directory, migrating Exchange, Lotus Notes, POP, IMAP, GroupWise and many other mail platforms.
Office 365 Backup as a Service
Office 365 Backup as a Service (BaaS) is a complete backup service for your Office 365 environment. In the case of a catastrophic failure or accidental deletion, Office 365 BaaS is critical to getting a business online immediately. We manage backups end-to-end, covering Exchange Online, SharePoint Online and OneDrive for Business. The service includes restores and reporting at a low monthly fee with no data limits.
Office 365 Administration as a Service
Our Administration as a Service (AaaS) is designed to be standalone or to augment the administration services offered by Microsoft CSP's. The service provides all things admin from tenancy management and user/group creation to license assignment and adding of services.
Office 365 Reporting as a Service
Reporting for Office 365 is critical to ensuring the environment is running efficiently and that you are getting the best possible return on your investment. Our service provides regular reporting to help identify services not being used, manage security and measure return on your Office 365 investment.
Office 365 Discover and Audit
With all the cyber threats today and the sensitivity of business data, it is critical that you protect your environment against any sort of attack. Our Discover and Audit service allows us to monitor all internal and external access and security activity, isolating events or threats quickly, unlike the native Office 365 audit log which provides all activity in one large, unwieldly view.
Contact us now to discuss your case!